"Our deepest calling is to grow into our own authentic selfhood. As we do so, we will find our path of authentic service in the world."
-Parker J. Palmer
SHOW YOUR COMMITMENT TO INVESTING IN OUR COMMUNITY'S LEADERS AND JOIN OUR LEADERS FUND BY DONATING TODAY.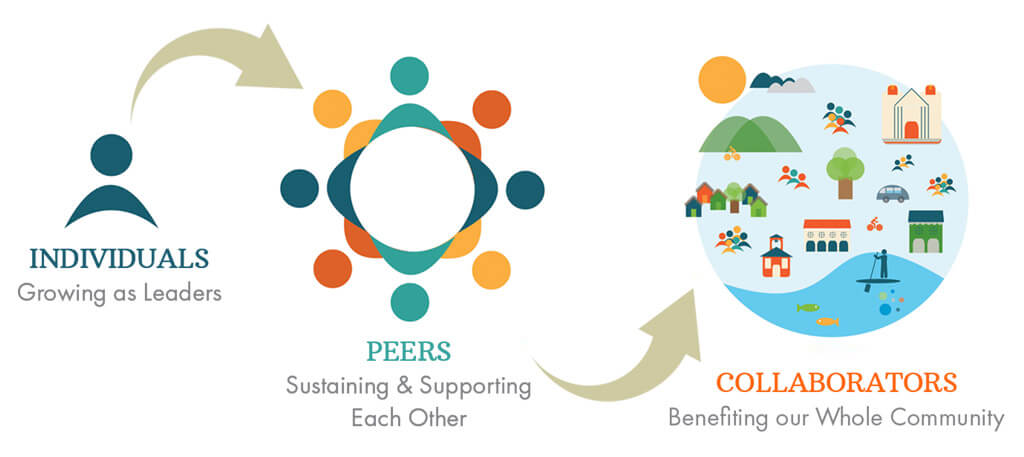 WHAT ARE WE ABOUT?
EXCELLENCE IN LEADERSHIP.
Our communities need inspired, capable, and connected leaders. But the system in which our leaders operate is too often characterized by dysfunction, division, and a lack of investment. Leading From Within invests in leaders to make meaningful changes on complex community challenges. We bring social sector leaders together to:
grow as individuals and improve their effectiveness as leaders,
sustain each other as peers to keep leading and learning, and
increase their capacity to be collaborators for the common good.
LEADERSHIP PROGRAMS
Our programs are unique because of their deep, personal nature.  The result is a cadre of leaders equipped with the mindsets, skills, and connections to engage in activities that positively impact Santa Barbara County and beyond.
OUR NETWORK
At Leading From Within, our programs are just the beginning. We actively invest in our networks of alumni to cultivate ongoing learning, provide access to resources, and offer opportunities for collaboration and innovation. Currently, we serve over 200 organizations and our network of 300+ alumni includes leaders from nonprofits, government, education, philanthropy and business who are all focused on the common good.
The result is a community of leaders who are prepared, renewed, connected, and collaborating.