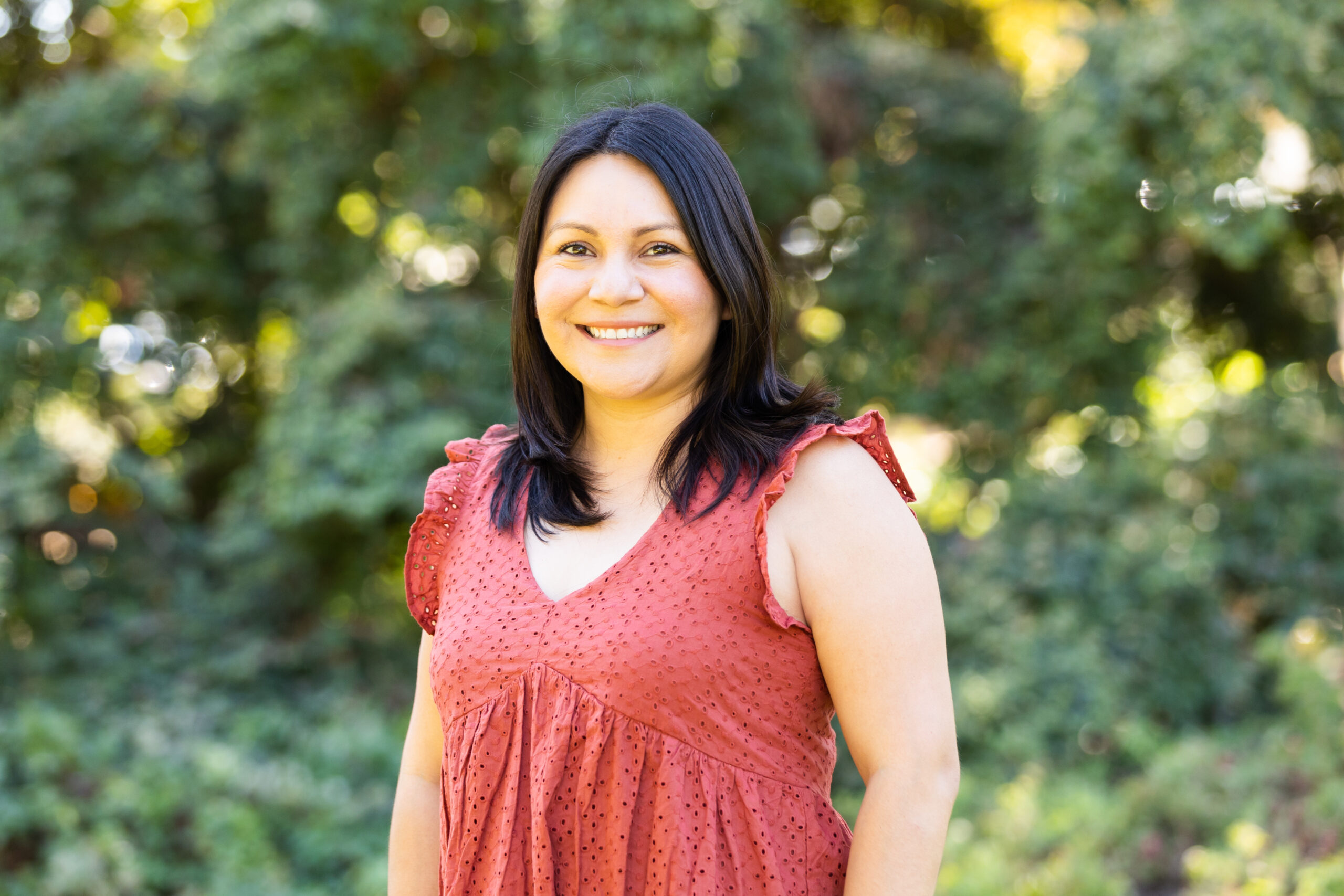 Executive Director, Carpinteria Children's Project
Emerging Leaders, 2016
Teresa Alvarez knows firsthand how critical the services are that her organization, Carpinteria Children's Project, provides. The nonprofit preschool prepares children for kindergarten and promotes access to a network of resources that help families thrive. It was access to these same types of programs that allowed her own family to flourish.
"We got groceries from the local foodbank and my parents took advantage of low-income housing as well as parenting and English classes," Teresa said. "My dad worked as a school custodian and my mom cleaned houses, although she was mostly home when my sister and I were young.  She emphasized education and read to us constantly." 
Teresa is an admirable example of how a supportive family and access to quality services can enrich a life. Born in Mexico and raised in Palm Springs, Teresa was the first in her family to attend college (UCSB), and she didn't stop there. Teresa went on to complete a master's degree in psychology from Antioch University.  Her professional life has always mirrored her passion: helping children and families. Even in high school she worked for the Boys & Girls Club and after college as a Fighting Back mentor program coordinator at CADA.
After receiving her master's degree, Teresa accepted a job in Carpinteria as a supervisor for the Family Resource Center. This was the first time in her life that Teresa was charged with managing a staff, and admits she felt a bit insecure. Teresa sought help through a google search of leadership programs which led her to Leading From Within. 
She was accepted to the Emerging Leaders program and that experience helped Teresa clarify her career goals. What she really wanted was to be an executive director – to have the opportunity to implement her own ideas and vision. 
"The Emerging Leaders program empowered me to pursue my passion," she said. She accepted a position as executive director of El Centrito Family Learning Center in Oxnard, where she stayed for two years before making the difficult decision to close the center due to financial hardship. 
It was soon after the closure that another door opened. Teresa said the opportunity to join the Carpinteria Children's Project was ideal, since she lived in the community and had recently had her first child. She served as associate director for two years and then as interim executive director for six months before being named executive director, a post she has now held for more than one year. She is the first Latina to hold that position, and she's grateful to Leading From Within for inspiring her pathway.
"Emerging Leaders taught me to be confident and humble, both at the same time.  I revisit the lessons I learned through the program regularly and draw inspiration on how to best support my staff and build connections with my team and my board."
"I am also so grateful that the Emerging Leaders program taught me the benefits of having an executive coach," she said. "It's not something I would have thought of but it's been so instrumental to my success."
"The network that I met through Emerging Leaders has also been incredibly valuable. I have strong connections I can call upon for support, mentorship, and collaboration." 
The leadership skills that Teresa gained from her training go beyond benefitting her preschool.  As a proud Latina working mom (with two kids under the age of five!), Teresa spends her time supporting fellow ED moms of color and helping young Latino professionals be better informed about opportunities in the nonprofit sector. She was a founding member of the Santa Barbara Latino Giving Circle, inspiring a movement of civically engaged philanthropic leaders who invest in Latino-led organizations and increase political participation of Latinos in California. She has made significant strides in advancing the Carpinteria Children's Project board to better reflect the community it serves. Teresa is also a part of the Carpinteria Morning Rotary Club, giving back to the community that has given her so much.