(Former) Director of the Family Service Center | SB Unified School District
Emerging Leaders Alumni
Alejandra is a Santa Barbara local, having grown up intertwined in two different cultures. Her Mexican roots and American attitude have supported her to interweave the different niches that exist in our town, grow as a professional, and expose first-generation students to new opportunities. She tells her students regularly, "If I can do it, so can you."
Alejandra has worked for the Santa Barbara Unified School District (SBUSD) for twelve years and goes beyond the school board's expectations of providing basic tutoring by matching students with role models and community projects. She tells them, "Put on your game face and do something, because we all have something to contribute."  Her excitement resonates as she shares stories of first-generation students being accepted to universities and developing interest in prestigious professions. "They are my biggest cheerleaders," she says.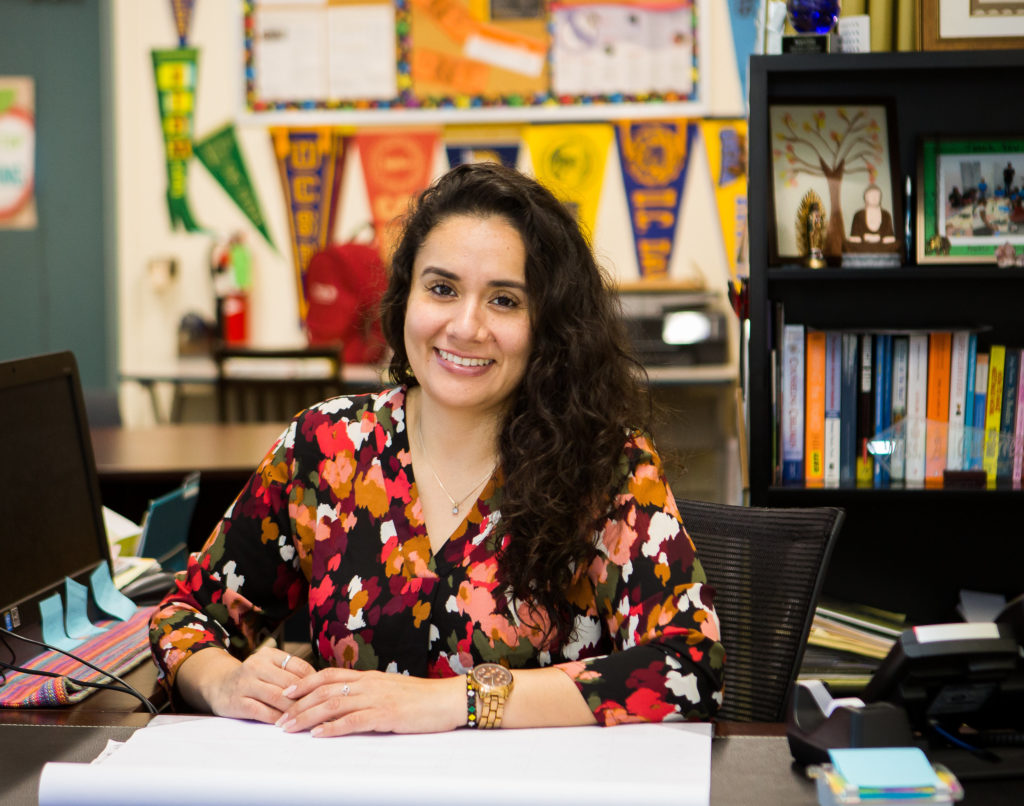 Drawing upon her will to inspire new pathways for Latino youth, Alejandra recently reached out to the community to identify a medical professional to mentor one of her students.  The youth Alejandra supports often do not imagine themselves succeeding in professional realms due to cultural differences and access to resources. Alejandra knows differently. The Leading From Within program taught her there are no limits to what can be achieved. "It all goes back to exposure," she shares, "knowing through our network that resources are available."
Meanwhile, Alejandra has taken over directing the Parent/Teacher Association at Franklin Elementary, guiding parents with the resources and skills necessary to advocate for themselves and their children throughout their educational experience. "These parents grew up in a whole different culture and different value set where you don't ask questions," she says empathetically. "Getting parents of elementary students involved will create a pathway to success for first-generation youth."
Alejandra leans into her Leading From Within network to broaden the support she offers community members. "Leading From Within has allowed me to have a network of peers I can count on, and more importantly given me that boost of confidence I need to grow as a professional."
For example, Alejandra recently began collaborating with the New Beginnings Counseling Center to provide undocumented families free monthly counseling. She also utilized the connections made through Leading From Within to supply families with free food bags from the Foodbank of Santa Barbara in response to disaster recovery this past January. This initiated a new emergency pantry and monthly produce market for families in the east side neighborhoods, which has already served up to 85 families.
It should come as no surprise Alejandra was awarded 2017-18 Classified Employee by SBUSD. They express, "Her city-wide popularity is testimony that the word has spread about her effort to connect community members to services." Naturally, her goals are set high for what she has planned next. "We can be a powerhouse if we work together," she says.