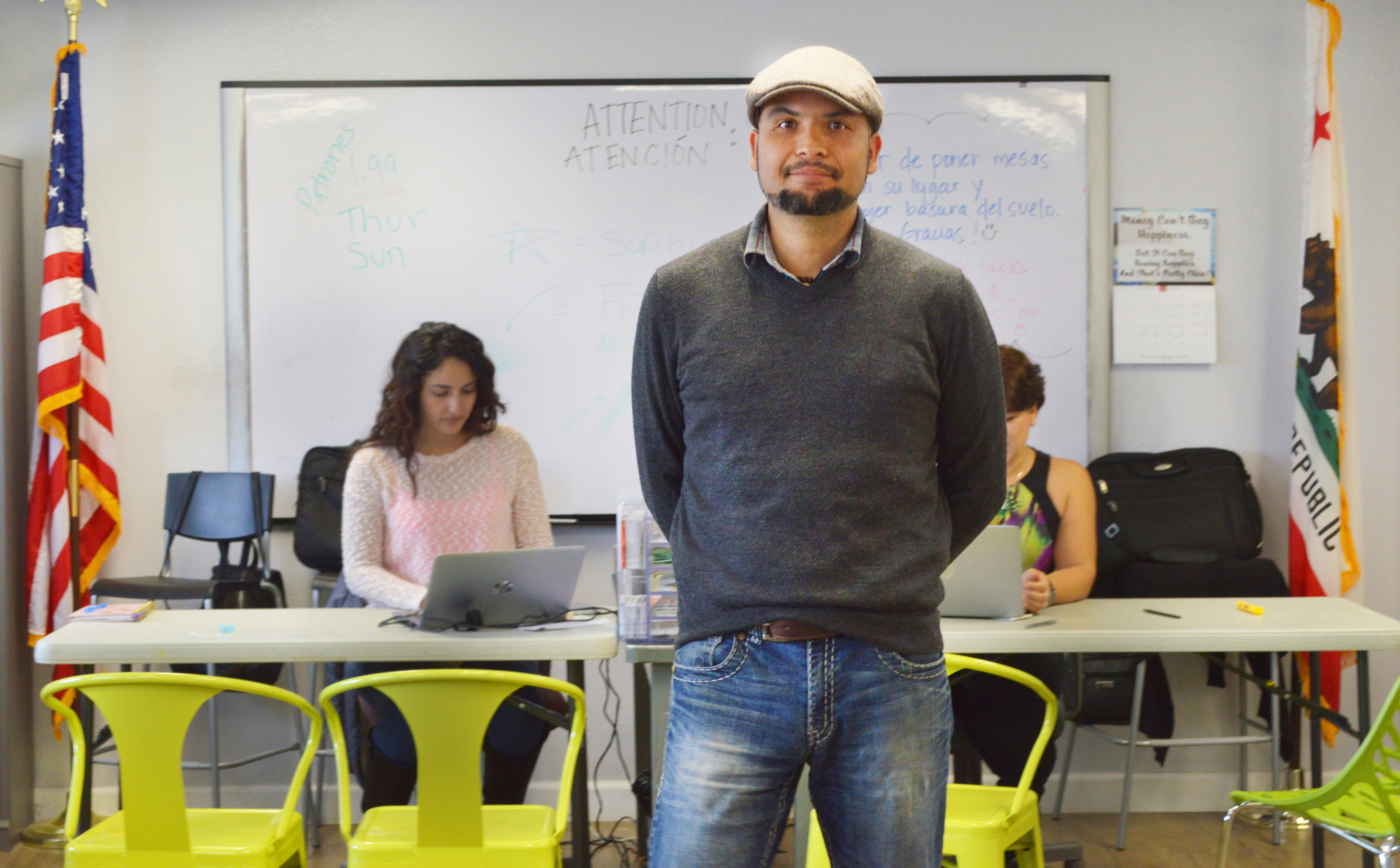 The Little House by the Park is anything but little. The friendly faces and numerous activities that fill the center are driving big changes in the city of Guadalupe, thanks to the care and guidance of Samuel Duarte and his team. In a community effort, the organization offers skill building workshops, health and nutrition classes, and cultural events. The hope is to improve the vitality of Guadalupe by empowering its people.
In a town comprised mostly of Mexican immigrant families, issues such as affordable housing and education are at the forefront. The lack of employment opportunities and access to education creates a vulnerable population. Today, advocacy is a must.
Samuel was born in Mexico and moved to California with his family at seven years old. The fear of not fitting in was immediate; he didn't know English and felt economically disadvantaged. The disparity grew when his parents, both pastors for the Presbyterian church, inherited a large temple and informally transformed it into an open space for immigrant families – again, creating a social barrier and some resistance from the existing community. Nevertheless, here's where Samuel's ambitions took flame.
"My dad's role and his compassion for immigrants is just one example of an empathetic view we can have for others," he says. Samuel is now taking that view to new heights.
Inspired by what he learned at the Institute for Equity in Education through Just Communities, Samuel works to empower others through the services provided by the organization. He shares, "We are applying a more equitable approach to delivering community services, so people could feel they can come into any institution and feel like it's theirs, like they own it."
Samuel uses his immigrant experience to truly understand the needs of the people within the community, taking a systems approach to making substantial change. "We began to make it a point that we are here to share the power and decision making," he says with enthusiasm. "We need creativity to change things up. Otherwise, we get stuck in the system and it becomes stale."
At the Little House by the Park, it's the community members leading the way. Each person involved is referred to as a "Community Changer," from the women teaching sewing lessons to those advocating for affordable housing in city council meetings. "Our vision has been to stop being a dispensary of services and actually change the systems that are influencing the people to come back for those services. Educational and leadership opportunities are key."
Samuel explains that part of the challenge for the center is refining the role of advocacy, but this takes courage. "A lot of systems-oriented social work is afraid of the word advocacy," he states. "For me personally, it's about communicating our vision with institutions, groups, and networks who are afraid to push. Especially now in this political environment, I think the brutality of this administration and the way it trickles down is affecting us all."
As director, hardship also builds in isolation for Samuel. "It's been difficult to feel like you don't have strong allies, who might have the same vision," he shares. But this is where Leading From Within has played a key role in his strength as a leader.
"Having the opportunity to be part of the Leading for Community Impact program is truly a way to create that sort of dialogue and relationships where I don't feel isolated. It's so necessary because when you create spaces where people can trust each other and share openly, with no judgment, you can say what you otherwise can't easily talk about," says Samuel.
________________________________________
"When you create spaces where people can trust each other and share openly, with no judgment, you can say what you otherwise can't easily talk about."
________________________________________
Samuel emphasizes that we should be proud of the issues we care and advocate for. The city of Guadalupe is growing in strength and number. Its community members are voicing loud and clear their needs and aspirations within our greater Santa Barbara County.