Leadership Roundtable
November 17 @ 12:00 pm

-

1:30 pm

PST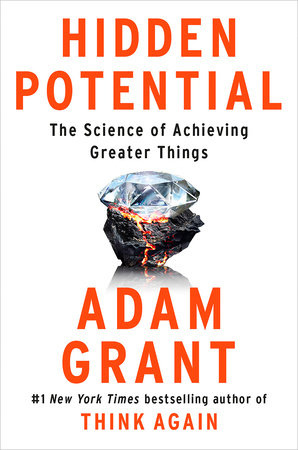 Leading From Within invites anyone from our community to join us in partnership with UCSB Arts & Lectures Thematic Learning Initiative for a Leadership Roundtable on Friday, November 17 at noon. This will be a guided conversation featuring select leaders from our community to share thoughts and reflections based on the Arts & Lectures interview the evening prior (Nov 16) with Adam Grant, author of a new book Hidden Potential (out late October – see description below). Note – the author will not be present at this event.
"Bootstraps aren't meant to be pulled alone", says social psychologist Adam Grant. Based on Grant's book and presentation, we'll look at how teamwork, coaching and building a support system provides the scaffolding we need to transform ourselves or others – and sometimes the world around us.
Lunch will be provided; spaces are limited – register below!
This is a free event located at Leading From Within's office & convening space in the Riviera Business Park in Santa Barbara.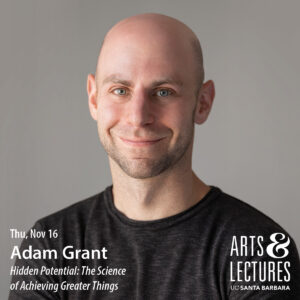 We recommend attending Adam Grant's live talk November 16th at the Arlington Theater. A free copy of his new book Hidden Potential is included in the tick purchase. Learn more and buy a ticket at the Arts & Lectures website. This year, A&L's Thematic Learning Initiative theme is Cultivating Connection through Joy, Creativity and Belonging.

Hidden Potential offers a new framework for raising aspirations and exceeding expectations. Adam Grant weaves together groundbreaking evidence, surprising insights, and vivid storytelling that takes us from the classroom to the boardroom, the playground to the Olympics, and underground to outer space. He shows that progress depends less on how hard you work than how well you learn. Growth is not about the genius you possess—it's about the character you develop. Grant explores how to build the character skills and motivational structures to realize our own potential, and how to design systems that create opportunities for those who have been underrated and overlooked.
REGISTER HERE