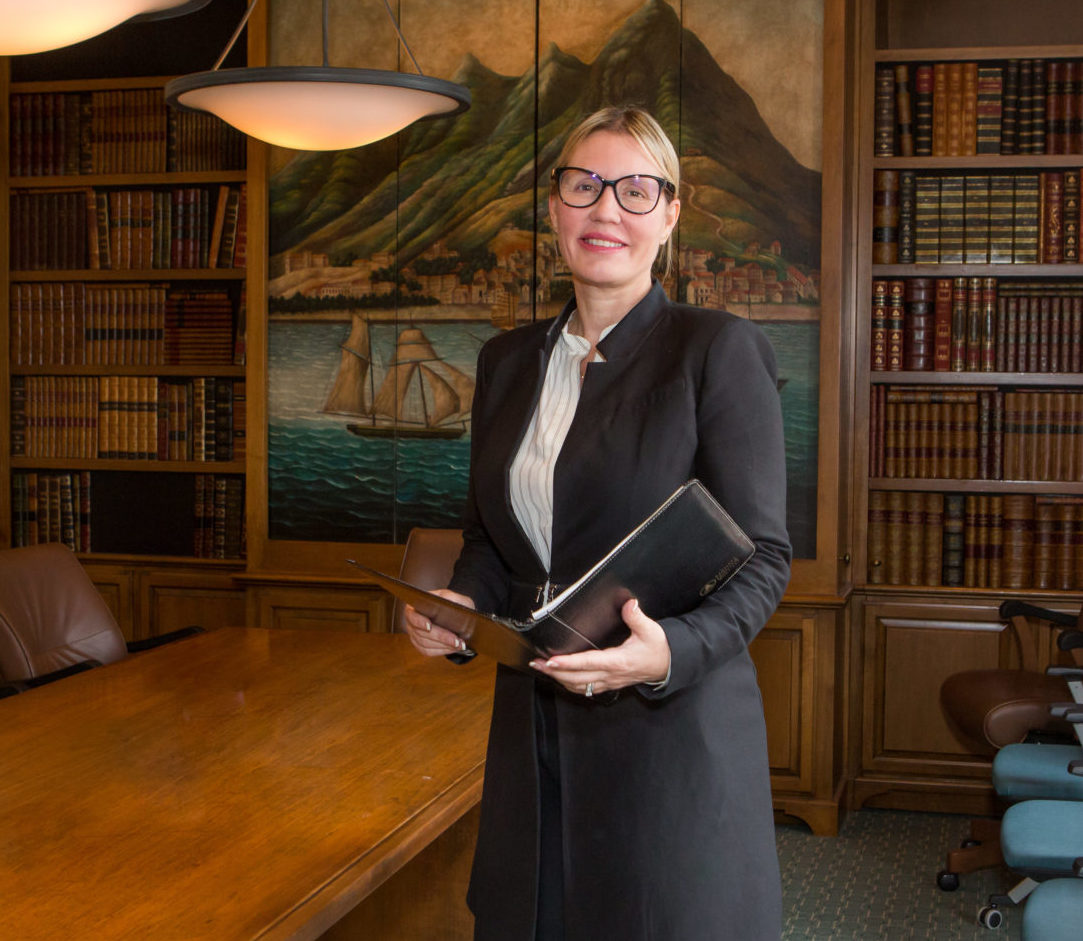 Partner | Bartlett, Pringle, & Wolf
Katherine Harvey Fellows Alumni
Danna's talents extend well beyond her accounting and business consulting expertise. With exceptional candor and positivity, Danna juggles a big family, full-time career as an audit and accounting services partner, and four current boards, which include the Santa Barbara Scholarship Foundation, the South Coast Business & Technology Steering Committee, the Storyteller Board and most recently a trustee at the Santa Barbara Foundation. She was also instrumental in the planning of Leading From Within's inaugural Possibility Lab.
Danna McGrew can trace her passion for service to a long line of first responders. Her father is the former Fire Chief of Santa Barbara and her brother served as President of the Police Officers Association and a founding member of the Police Foundation.
Danna, however, chose a career path more akin to her mother's in accounting. As a child, Danna was a whiz with numbers and this talent led her through school to working her way up over 25 years from staff accountant to now partner in the local firm, Bartlett, Pringle & Wolf, LLP (BPW).
In her very limited spare time, Danna supports causes she deeply cares about. As a mother of four, she recognizes the value of early childhood education and joined the Storyteller Children's Center Board to ensure homeless children receive a quality preschool experience. At the other end of the spectrum, Danna served as chair of the Alzheimer Association, feeling drawn to help given the potential of the disease to bankrupt our national economy, and of course to support the many families affected. Danna has also served for many years on the finance and audit committees of the Santa Barbara Foundation, a connection gained through the Katherine Harvey Fellows (KHF) program.
"I love to help others, learn, grow and build relationships," says Danna. At a young age, her parents instilled in her the importance of giving back. From this, she ensures that BPW integrates service into the corporate culture. Danna credits the Katherine Harvey Fellows program for honing her skills in both the social and for-profit sectors.
"The KHF program broadened my perspective of how nonprofits operate, beyond finance and audit, and built my confidence to lead on multiple nonprofit boards. This in-depth understanding allowed me to feel more comfortable initiating new projects and accepting leadership roles," she explains.  
It's not surprising that this driven, tenacious go-getter received the 2007 "Accountant of the Year" accolade, "Who's Who in Professional Services," and the Pacific Coast Business Times "40 Under 40" and "Top 50 Women in Business" awards. She was also nominated by the California Society of CPA's as 2017 Women to Watch in the Experienced Leaders Category.  Her humble, understated nature belies her impact on policies and programs that benefit hundreds of Santa Barbara residents.
For Danna, joy comes from those she's met along the way.
"One of the greatest gifts of the Katherine Harvey Fellows program was the people I met both in my cohort class as well as consultants who presented on key topics. I'm now able to call on these experts to address my business and board colleagues, as needed. Many have become close friends," she says.
Above all, however, Danna is most proud of her children. She was a single mother to her two older children (now 28 and 20 years old), both of whom proudly followed in her footsteps and work for the top business consulting and accounting firm, Deloitte. She also has twin teenagers with husband John Britton, who is also a partner at BPW.
Danna is committed to her hometown of Santa Barbara – and given her outstanding track record of service, the town is lucky to have her. She is a quiet yet powerful leader whose compassion is contagious.