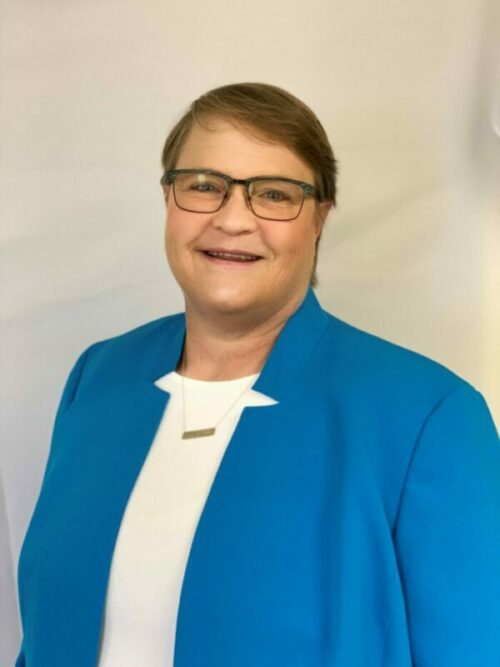 Executive Director, North County Rape Crisis & Child Protection Center
Leading For Community Impact, 2016-17
Ann McCarty's journey leading to her current role as executive director of the North County Rape Crisis and Child Protection Center has been circuitous, yet it seems she was destined to spearhead this organization she has served for nearly 30 years.
Raised in Lancaster, Virginia, she married at the age of 20, finishing two years of college before her new husband, an air force airman, got stationed in North Dakota. It was here that Ann started a family, finished college with a degree in criminal justice, and worked at the sheriff's department in victim services.
After nine years in North Dakota, the family relocated in 1993 to the base at Vandenberg and in 1994 Ann started working at the North County Rape Crisis and Child Protection Center.
"Eventually we all land where we are supposed to," she said. "I knew as soon as I started working here that I was in the right place."
"Everybody's path is different, and as a survivor of sexual violence, I became engrossed in the work of our agency. Nothing like that existed where I grew up; there were not people to talk with about these critical issues and I would have benefitted enormously from the types of services we provide."
Ann's personal experience and work in criminal justice make her exceptionally qualified to direct the North County Rape Crisis Center. And there's no job that Ann has not held in her nearly three decades at the agency. She started as a hotline coordinator, managed volunteer programs, served as associate director and eventually was named executive director in 2015.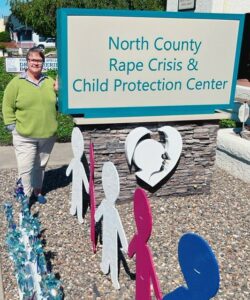 "I believe in leading by doing," she said, which is why Ann still answers the hotline, visits the hospital and police departments, and basically does whatever she asks of her staff.
"It keeps me connected to the work of my staff, to the community, and to all the partners whom we interact with on a regular basis – law enforcement, child welfare, medical personnel, CALM advocates, and many others."
Ann credits this strong work ethic to her parents, and although both have passed away, she still works hard every day "to make them proud."
When Ann realized that her predecessor would retire after three decades, she prepared for the role of executive director by going back to school and earning an MBA. She also worked with Leading From Within coach Christa Roth to ensure she was prepared for her new position. This work led Ann to participate in Leading From Within's first North County Leading for Community Impact program.
"I knew I wanted to lead differently than the previous ED, but I wasn't sure what to expect from the Leading From Within program," Ann admits. "That training helped me be more authentic with my staff, and create a work environment that is open and transparent."
Ann still carries the inspirational index cards that she received from those in her cohort eight years ago. They are tucked into her daily planner and serve as a constant reminder of how far she has come.
"Those parting words of encouragement from my cohort have left a lasting impression. Every now and then I'll pull them out and read them because it takes me back to a time and place when I really didn't know anything. I might have thought I knew how to run this place, but I didn't. Those people taught me and their words continue to keep me grounded."