What Our Alumni are Saying
Watch this 5-minute video, and the videos below to hear about the Courage to Lead program and what a number of alumni have to say about their experience.
Nancy Edmundson
"I would say that this kind of work is critical to the sustained high quality work that is expected of nonprofit leaders. My participation in this work has benefited my staff and my organization."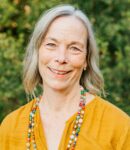 Jonathan Zeichner, A Place Called Home
"Courage to Lead has helped our group to discover our needs and to take better care of ourselves, so that we can integrate our whole selves into our work and lives."
Ernesto Paredes
"Whether this is your first year in the non-profit services or been around over three recessions, you deserve this type of self-awareness. Courage to Lead will help you 'less complicate' your life."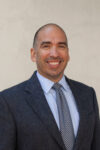 Cecilia Rodriguez, CALM
This retreat format gives me as Executive Director the structure to take the time I need for reflection and self care. This is a practice that I find difficult to do without this kind of program.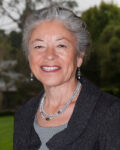 Cindy Burton, PathPoint
Sharing this experience with other nonprofit leaders has provided supportive relationships that will last long beyond this program.
Victoria Juarez, President & CEO | Scholarship Foundation of Santa Barbara
Erik Talkin, Executive Director | Santa Barbara Foodbank
Jonathan Zeichner, Executive Director | A Place Called Home
Kate Carter, Founder | LifeChronicles
Cecilia Rodriguez, Retired CEO | CALM