Katherine Harvey Fellows Culmination
October 12 @ 5:00 pm

-

6:30 pm

PDT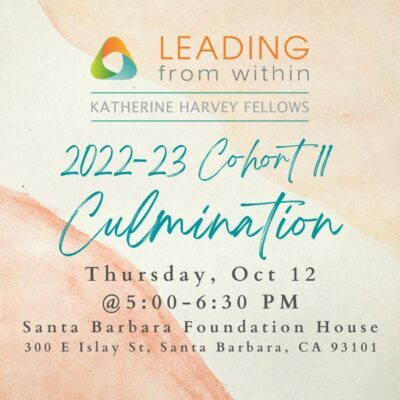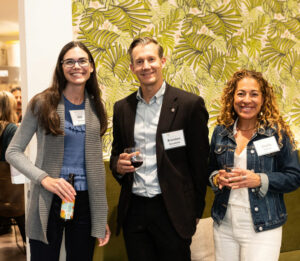 RSVP below to join us!
The 11th Cohort of our Katherine Harvey Fellows program will be finishing their twelve months together, and we hope you can join us in celebration! This is a special time for our program participants to share a brief insight of their experience and takeaways of the program, and thus their personal growth in their leadership journey and what that means for our community.
This event will be held on October 12, 2023 from 5:00-6:30 PM at the Santa Barbara Foundation House in downtown Santa Barbara.
Attendees will be invited to purchase a bracelet at the event, made by one of our Fellows (designsbydaals.com), that will fund a group donation to a local organization, Family Service Agency, that serves to improve the health and well-being of our community's most vulnerable children, families and seniors.
In past years, the KHF program focused the Fellows' exploration of how they might be most impactful through a lens that included the entire nonprofit sector and philanthropy. This year we have changed that to focus some of our learning and explorations through the lens of child poverty as a pressing community issue. This group donation, and thus your support, is one real way to contribute to creating a positive impact.