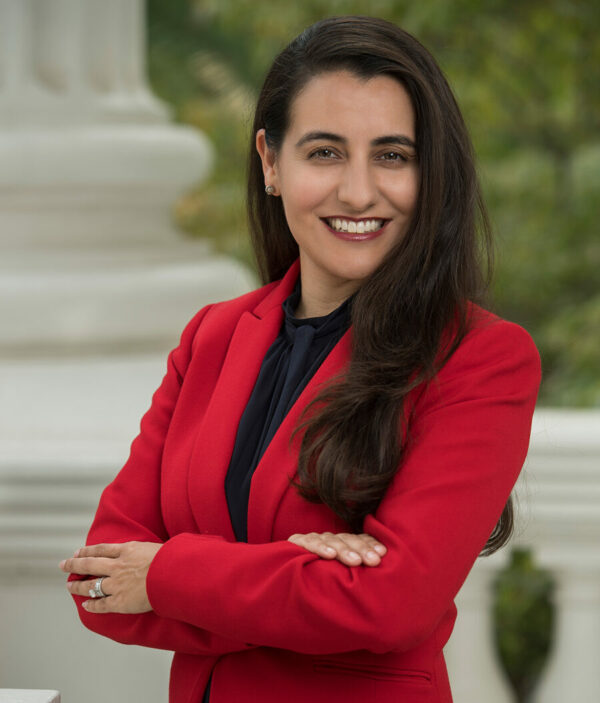 Katherine Harvey Fellows 2008-09
Former Leading From Within Board Member
Senator Monique Limón discovered a passion for public service as an undergraduate at the University of California, Berkeley. The first in her family to go to college, Monique received grants from the Scholarship Foundation of Santa Barbara that allowed her to attend school and inspired her to help others do the same. At Berkeley, Monique worked with a group that brought students and families to campus, sharing her story – as an immigrant family from Mexico and an early ESL learner – who achieved her dream of attending a four-year university. Monique stood then, as she does now, as an example of what's possible with hard work and determination. After Berkeley Monique completed her Master's in Education at Columbia University, again with assisted funds from the Scholarship Foundation.
Monique understood the importance of education and the greater opportunities it afforded, and spent fourteen years working in the higher education realm. After graduating from Columbia, Monique returned to her hometown of Santa Barbara, serving as Director of Diversity, Recruitment and Retention at UCSB, where she also worked as assistant director of the McNair Scholars Program, which helped students get into graduate programs.
"One of the things I noticed while working with students, is that the issues they faced in their communities also showed up in the classroom," recalled Monique. "Beyond the coursework, students were worried about a host of issues including healthcare, homelessness, job security and the environment, and I knew I wanted to do more to help."
Monique expanded her work to nonprofit boards like New Beginnings and Leading From Within. That nonprofit work, combined with her expertise in education, drove her to run for a seat on the Santa Barbara Unified School Board, which she won in 2010. She served on the school board for six years before running for State Assembly and eventually State Senate, where she now serves as Senator for District 19.
Education remains at the root of the Senator's work, yet she is also praised for her policies advancing environmental concerns, consumer protections, women's issues, healthcare and natural disaster relief. Her career, which spans more than two decades, has always focused on improving communities.
Monique credits her early participation in the Katherine Harvey Fellows program for expanding her understanding of the nonprofit sector and connecting her with other leaders in the community.
"Leading From Within gave me a foundational knowledge of the infrastructure, variability, and challenges of nonprofits, which I continue to build upon as I now lead policy conversations at the state level about the importance of social sector work."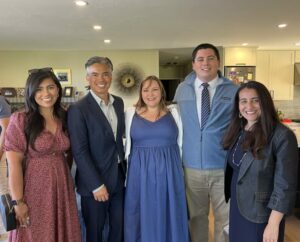 "Leading From Within is unique in that it develops the work force within the nonprofit sector," she said. "The organization has been at the forefront of understanding the importance of developing, nourishing, advancing and elevating leaders at all levels. It's an investment that yields so much for the community – investing in the people that actually do the work."
She believes so strongly in Leading From Within's programs that nearly all of her staff have participated in one of the group's trainings.
As a recipient of nonprofit grants and a trustee of nonprofit work, Monique is uniquely positioned to advocate for the sector. As Senator, she has presented a package of bills dedicated solely to thinking about how California can advance and support the work of nonprofit organizations.
"The nonprofit sector is the fourth largest employer in the state of California," she said. "The collective work of these institutions is critical to the vitality of our State."