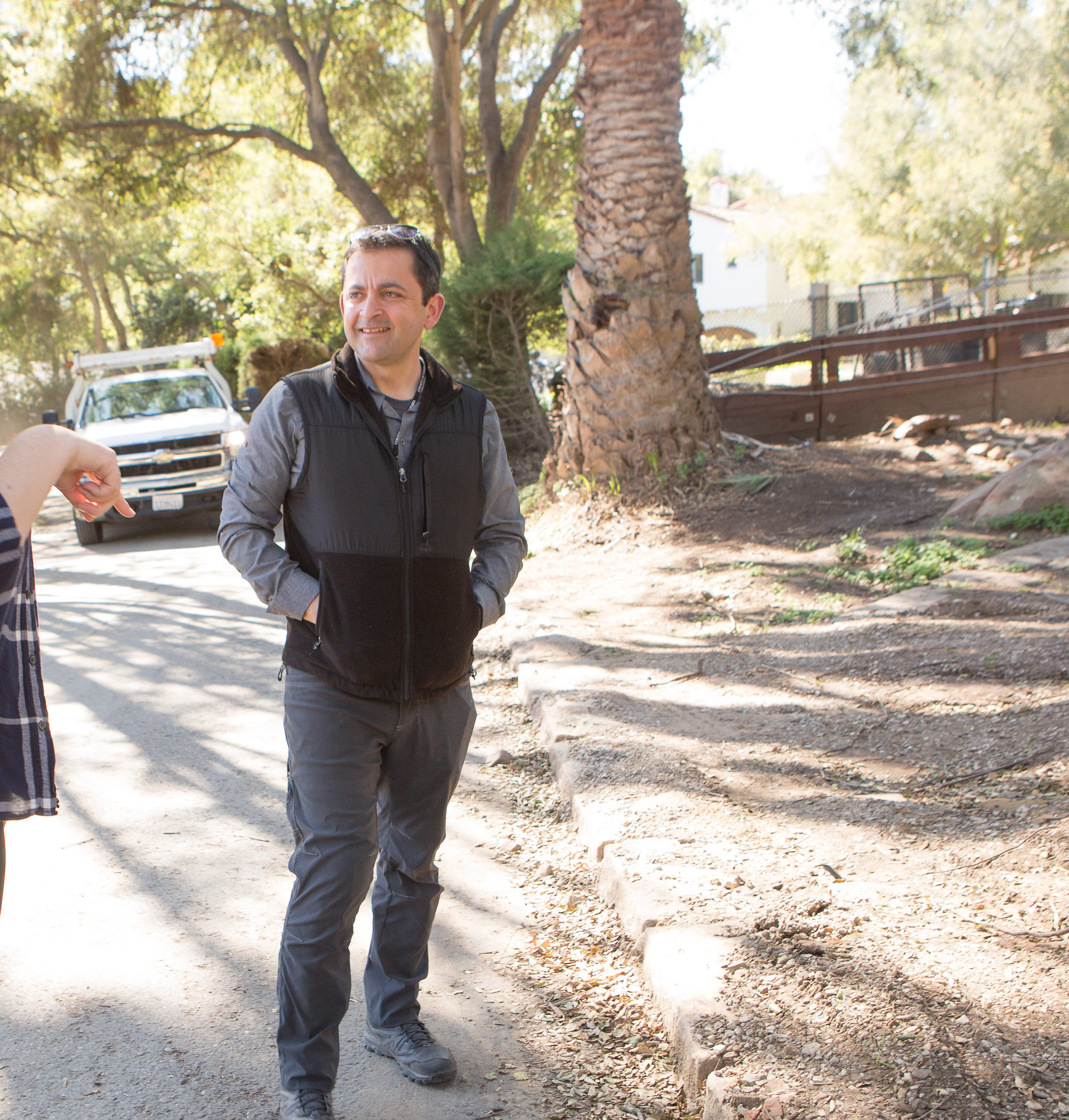 (Former) Community Recovery and Engagement Coordinator | Santa Barbara County Office of Emergency Management
Katherine Harvey Fellows Alumni
Ben Romo draws inspiration from his personal experience as he helps lead in disaster relief for our community. "I had friends plucked from their roofs, others who lost their homes, and a good friend who saved his parents' lives. I've heard devastating stories that cross socioeconomic backgrounds and understand how profoundly impactful this event has been." In the wake of the Thomas Fire and Montecito debris flows, Ben accepted the appointment as the Management Recovery and Community Engagement Coordinator for the Office of Emergency Management. "It's extremely rewarding to help people who are in a state of uncertainty and trauma on their path back to normalcy," he says.
Ben has spent decades working in the social sector. Beginning with many years running political campaigns (for both Walter and Lois Capps), Ben served most recently as Executive Director of First 5 of Santa Barbara County, where he oversaw programs that promote healthy development and school readiness in the critical first five years of life.  Prior to this, Ben was director of the Santa Barbara County Education Office's Center for Community Education, where he was widely credited with expanding the Partners in Education program, supporting homeless, and foster children and putting computers in low-income homes.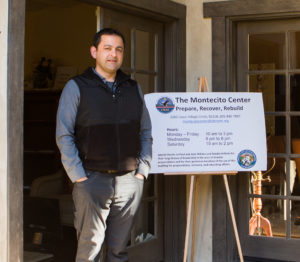 His background and experience informs his approach in his new role as liaison between residents, nonprofits, and the county in preparedness, recovery, and rebuilding efforts. He credits Santa Barbara organizations and the philanthropists who fund them for the critical role they are playing in disaster recovery and response. "To meet the increased need and be part of the solution demonstrates the strength and importance of Santa Barbara's social sector," he said.
"The need for strong social sector organizations was important before the Thomas Fire, and now that need is enormous," Ben explains. And this doesn't happen overnight. Social sector leaders and their organizations must have a baseline capacity to effectively respond to disaster, and Ben credits Leading From Within's support of nonprofit leaders with contributing to this critical, foundational strength. He expresses the importance of having social sector leaders who understand one another's perspectives, and know and trust each other. "That's where Leading From Within's programs are invaluable – providing a framework, shared set of principles, and personal connections."
Ben was just 28 years old when he was nominated for the Katherine Harvey Fellows (KHF) program. "I was still a kid and Susan Gulbransen – a leader in the community who I respect very much – had recommended me for this program. I didn't know what it was, but I trusted her. I came out with what I would later learn was an extremely important basis for understanding nonprofit work, philanthropy and investing in our community in strategic ways," he says. "This would come to benefit me tremendously in my career."
Ben says the KHF program also gave him an entrée into a world where he didn't have a lot of connections. Those connections, particularly with the Santa Barbara Foundation, strengthened his career trajectory. "Personal relationships are everything – I can call Leading From Within's alumni network and know that we speak the same language and have the same commitment."
And yet, Ben identifies a pressing need to truly develop – and sustain – a thriving, effective social sector. For this, the model must change. "People need to better understand what it takes to really live and survive here," Ben says. He explains that too many nonprofit leaders work long hours with little compensation. "Nonprofits want to please donors by showing more people served, which ends up spreading people and organizations dangerously thin."
"Our organizations are our people and if we're not building the capacity of our people then we can't grow as a community," he says with precision. "People need to earn enough to survive here and we need to support current and rising nonprofit leaders so that they can succeed, or we run the risk of losing them, and ultimately the community suffers."
Ben's forward-thinking advocacy on behalf of the social sector stands to benefit the community as a whole. "This is a community of people who share a common purpose and that purpose is greater than them. The more we know and work with each other the more collaborative – and less competitive – we become."