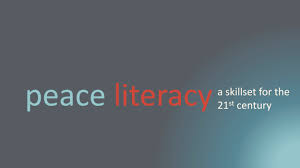 COVID-19 RESOURCES
The Nuclear Age Peace Foundation published a new three-part curriculum called "Navigating Crisis, Uncertainty, and Technology in a Global Pandemic."
This series of three lessons is designed to help middle school teachers and parents address many of the new and immediate needs of students in the midst of the COVID-19 pandemic, presented in a format conducive to distance learning.
While these lessons were designed by middle school teachers for a middle school audience, the content can easily be applied with older students as well.
Each lesson is designed to be delivered in 30 minutes, and includes PowerPoint slides and a PDF teacher's guide.
Lesson 1: Navigating Through the Storm
Lesson 2: Navigating Uncharted Waters
Lesson 3: Navigating the Fog of the Digital World
Like all of our Peace Literacy curriculum, these lessons are free for anyone to download and use. If you find this content useful and are in a position to do so, please donate today to keep our work going, and to make sure that we can keep providing Peace Literacy to those who need it the most.
If you have any questions or feedback about these new lessons, please reply to this email and let me know. I encourage you to forward this to teachers, school administrators, and parents who you know. Kids (and parents) are struggling right now, and our lessons are designed to help them navigate this storm.