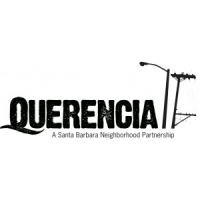 COVID-19 RESOURCES
Querencia has made the choice to pivot our efforts during this pandemic to directly support the families we know and love in the community who have been negatively impacted.
Many parents have lost their jobs and are struggling to make ends meet. Most do not qualify for any government assistance nor do they have a safety net to draw on. We are making every effort to connect families to other resources in the community, but what we have found is that the needs far exceed the funds available. The Foodbank and the school district's free lunches are helping to keep the community fed, but the unpaid rent and bills are accumulating with no end in sight.
We are all doing our part in big ways and small to support each other. We set up this temporary fund to help those who have been blessed with resources and jobs right now to give directly to a family in need. While we would like to help any family in need, this fund is set up specifically to help the families we have built close relationships with over the years through Querencia's programming. 100% of all funds donated to the Esperanza Family Fund will go directly to families in need.
Through "Visions Made Viable" (our fiscal sponsor) you can make an online, tax-deductible donation using your credit/debit card or Paypal.