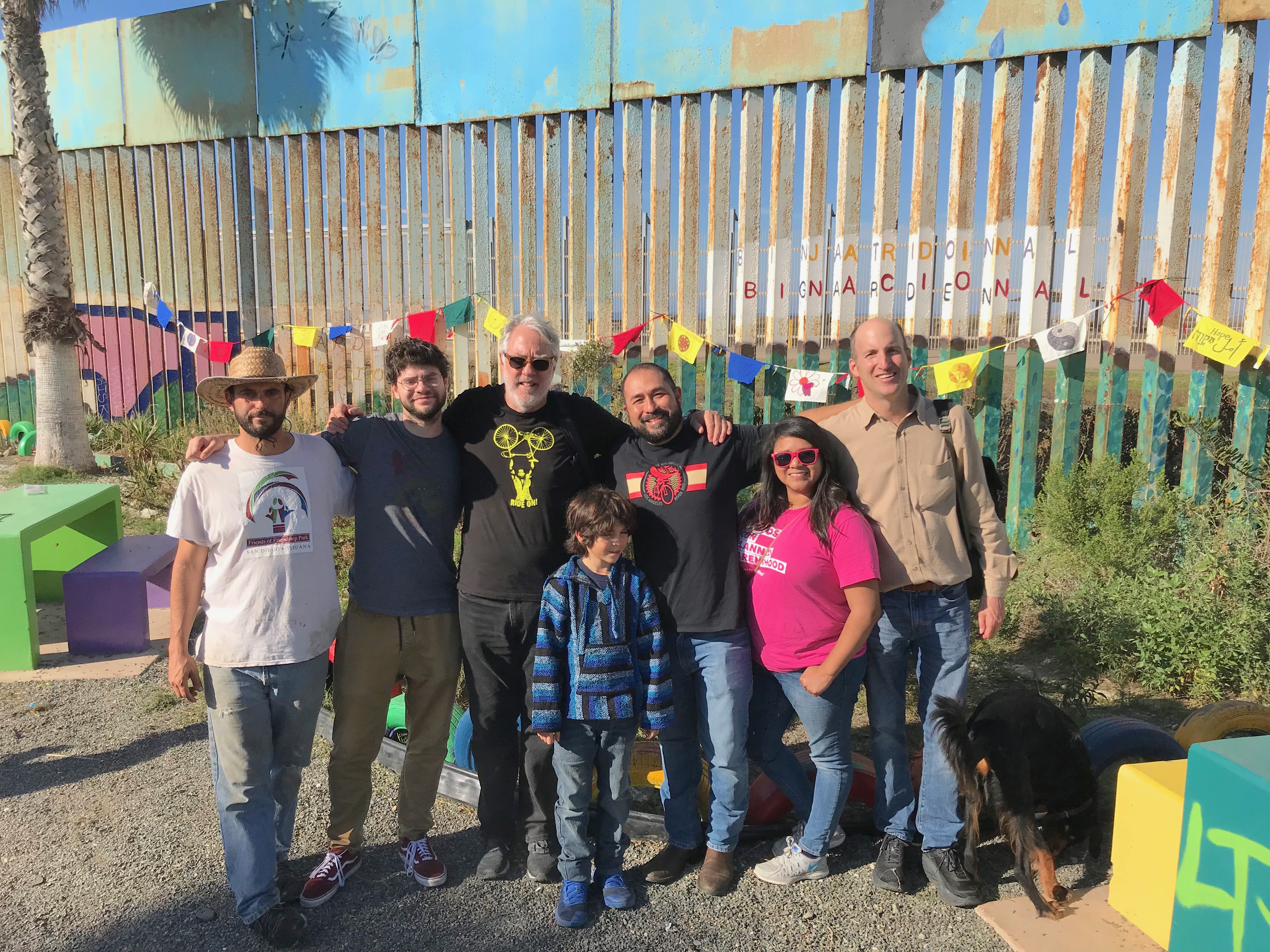 Words of Wisdom From our Fantastic Facilitators
A Guided Meditation on Self Compassion
Kim has recorded a special gift for CTL alums. Play the video below to listen.
Border Mission
By Ken Saxon 
One practice of great beauty and meaning for me is the prayer flag ritual we do late in each of our Courage to Lead retreat series for nonprofit leaders in Southern California.  As I'm sure you all remember, on the last evening of our long fourth retreat, we invite each leader in our group to reflect on their wishes for the world, and to decorate a prayer flag with them. And the next morning, we have a ritual where each flag is presented and joined with another until they make up a long string of prayer flags.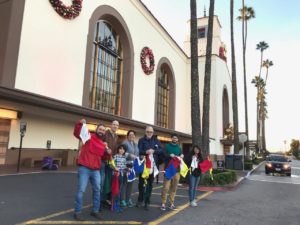 One of the many things I love about this practice is that this colorful string of fabric feels like such a fitting representation of what Courage to Lead is all about.  Like the leaders in our group, each individual flag is radiant and full of intention on its own.  It reflects one person's wishes for the world.  But once they are joined, each flag is "alone, together," singular and one of many, just like the members of our cohort.  There is beauty and power individually, and even moreso collectively.
Once the flags are tied, Kim and I hold space for a discussion among the cohort. We live in a world of great need. Where might our flags hang where their hopes and wishes and prayers can make an impact?  After a moment, people will begin to speak up – "at our organizational conference," "at our community festival," "at our childcare center for vulnerable children," "at my daughter's wedding."  We check dates and derive an order and how we will get the flags from one place to another.  This year in cohort 7, one of our participants who had just lost his job (and thus had some unexpected time on his hands) offered to be our Flag Bearer and take responsibility for getting the flags from one place to another.
The final group decision is to decide an ultimate resting place for the flags. One of the things I find most lovely about Tibetan Prayer Flag rituals is how they ultimately come to represent impermanence.  Prayer flags are beautiful, but they have important work to do, as the winds blow through them sending their prayers out over the land.  And they hang until they can no longer hang, disintegrated by the elements – sun, rain, wind.  To my understanding, they are not intended to be preserved in a museum or in a box.
Our most recent 7th cohort, which finished its retreat series in November, decided it wanted its flags to hang ultimately at the U.S.-Mexico border.  During the time of this particular retreat series, this long border between two allied nations was being highly politicized, and in late November, the United States temporarily closed the active border crossing at Tijuana.  This fall, instead of two countries working together for their mutual well-being and emphasizing the substantial benefits each receives from their proximity to each other, the focus was on enmity, threat and fear.  Certainly the messages our Mexican neighbors have been receiving from the U.S., via our elected leaders and our media, have been unfriendly indeed.
So our cohort of twenty-six engaged, committed, caring community leaders decided to send their prayer flags, with all the thoughtful and caring messages they contain, to the Mexican side of the border in Tijuana.   One of our cohort connected us with an American minister who leads a church service across the border every Sunday.  (For many families separated by immigration status, this weekly service is the only opportunity they have to see one another in person, peeking through the slats that make up the wall there.)  And this clergy person connected us to a person on the Mexico side of the border there who volunteers in the garden at "Friendship Park," which is planted and cared for by volunteers on both sides of the border near the Pacific Ocean.
Early Sunday morning, December 16, a group of us – some cohort members along with members of their own families – headed to the border.  We crossed at the San Ysidro Border Crossing, and then took taxis to a park located where the border wall meets the Pacific Ocean.  Like our flags, the wall there is decorated colorfully and with messages chosen with intention and meaning.  We hung the flags along the barrier in the lovely Binational Garden, which is tended with care by the Friends of Friendship Park.  And then we attended the weekly service of the El Faro Border Church.  It was moving to see the family members take communion and then looking and waving to their family members on the other side.
Our group has now returned home, but our flags remain on the wall to do their work.  I picture them sending their prayers of peace and love and hope and concern wherever the winds blow – on both sides of the border and beyond.  I imagine those prayers hanging in the air until a day when we all remember that we have so much more that connects us than divides us, that we're so much more as friends than we are as enemies, and that we can't afford to allow others to scare us into forgetting that.