Nonprofit Boards and Executive Transition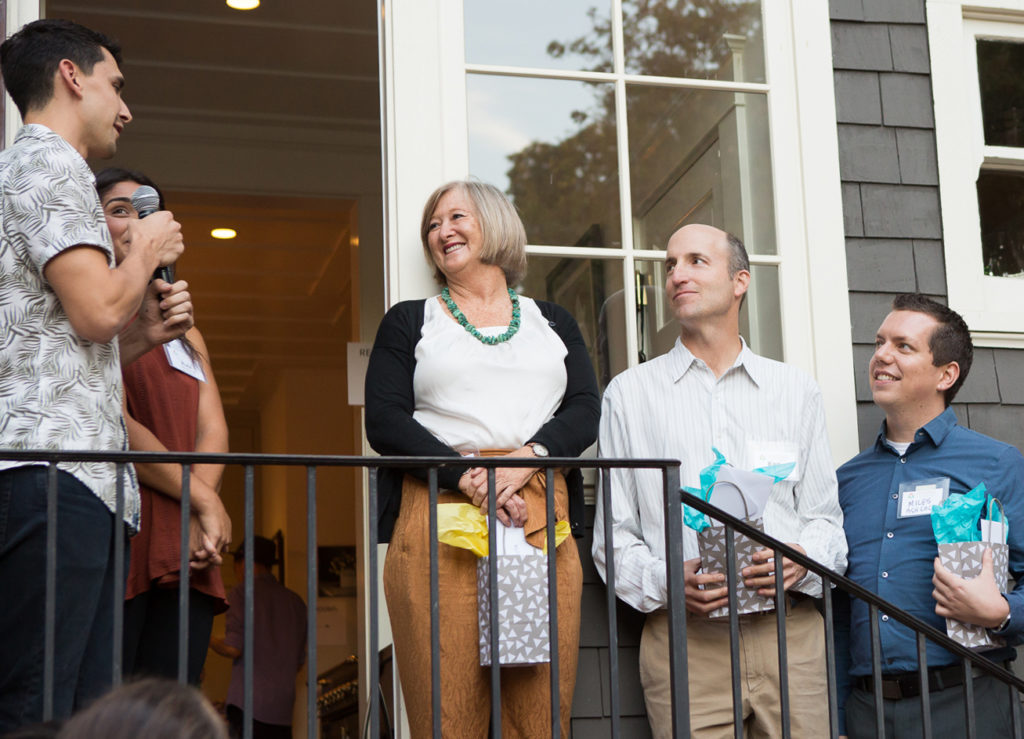 By Ken Saxon, Leading From Within Board Chair
Nonprofit executive transitions reveal a lot about an organization's Board of Directors.  Hiring an executive leader is among a Board's most important jobs – maybe the most important.  It has a huge impact on whether the organization thrives in the years ahead – with new energy and possibility and opportunity – or treads water.  Too often Boards think of it as filling a position rather than seeing it as a strategic moment in the organization's history that requires great thought and care.
Tim Wolfred of Compasspoint has written that "in consulting with over 100 nonprofits in transition, we've seen that nothing has greater impact on the outcome than a board's leadership skills."  Transition requires a board to step up their time investment and their focus and attention in significant ways.  In my experience, executive transition and succession has generally been one of the weaker links in the nonprofit sector, and something we don't talk about nearly enough.
Yet I've been pleased in recent years to see inspired and intentional work done on succession planning and executive search in some of our local nonprofits.  Christa Roth, instructor in our Emerging Leaders and Leading for Community Impact programs, has consulted in two of the more successful efforts I've seen – at CALM and Isla Vista Youth Projects – and so I spoke with her in writing this column and include a few quotes from her.
In my experience with successful and unsuccessful nonprofit executive transitions, here are a few critical themes related to board leadership:
Good Executive Transitions Take Time
Time is one of the most daunting things about executive transition.  Board service at most organizations typically demands only a modest time investment.  So when it's time to step into executive transition and search – which demand a great deal of time – many board members are reluctant to step up.  I always encourage them to do so, as there is no better way to impact the future of an organization you care about than to participate in its search for its next chief executive.
In addition to making the time, an organization in transition also needs to be clear on its strategic direction.  Some may have a newly created strategic plan, but more often a board needs to do work to clarify where it is and where it's going before initiating a search.  How can you choose a leader to take you somewhere if you don't know where you're going?
At Leading From Within this year, we took time – a little more than a month – to check in with ourselves and perform an assessment of our organization before starting our search.  We hired a consultant to interview our key stakeholders and ask them about our strengths and weaknesses, our culture, and the opportunities before us.  The consultant's report helped us draft a job profile that fit our organization and where it's headed.
What if you don't have time?  What if you have an ED vacancy now, along with a lack of strategic clarity?  Christa's experience leads her to say that "if you don't have time, the key thing is to do what it takes to stabilize the organization and buy yourself some time.  Rushing this process is rarely productive."  One way to do this is to retain interim executive leadership while you do what you need to do to prepare for the bigger transition ahead.
The Board's job is to choose a leader that is the best fit with the skills and capabilities needed to take your organization where you want it to go.  Thus your strategic direction must be front and center in any leadership transition.  When there is a lack of strategic clarity, it's easy to end up choosing a new leader that doesn't fit, or to bring a new leader into a situation where the board has unresolved issues around strategic direction.  In either case, in Christa's words, "those unresolved issues can take years of struggle for a new leader to resolve.  I encourage boards, as well as the departing leader, to work to create a clear runway for the new leader."
Setting the New Leader Up for Success
Selecting a new leader does not end the board's active engagement in transition.  Christa says that a good executive transition process "sets the new leader up for success and gets them there sooner."  In addition to the ED search, strategic discussions and overseeing the transition, there is another critical transition area that needs thoughtful attention by the Board — preparing to successfully onboard the new Executive Director.
Leading From Within has begun developing a 90-day onboarding plan for our new ED, even though this leader has not yet been identified and we don't know when they will start.  Beginnings are important.  We want to do all we can to make sure the leader feels supported and to help her/him get up to speed as quickly as possible.  The new leader needs to understand the organization, the board's expectations, key organizational priorities, and also receive support to develop quality relationships with our key stakeholders.
Once our onboarding is complete early next year, our organization plans to step into strategic planning, now in partnership with our new Executive Director.  We'll talk then in more detail about next steps in building our organization and growing our impact.  Ideally, this process will tie us together with our new ED in a partnership that will lay the groundwork for a strong and successful working relationship for years to come.
When you look at all these board responsibilities in a transition, it's easy to get overwhelmed.  Yet many nonprofit organizations run successful Executive Director searches each year.  It takes focus, attention, commitment and strategic clarity.  At times like this, I rely on the wisdom of Stephen Covey, who used to say that "the main thing is to keep the main thing the main thing."  When you are hiring your next top executive, it should be pretty darn clear what "the main thing" is.
I'm so thankful to see our Leading From Within Board step up to the challenge this year.  We've held several extra board meetings, and half our Board volunteered to serve on our Search Committee.  Yes it's true that there are many things that could go wrong, and our new leader may not work out.  But if a Board puts in the requisite time and effort when a nonprofit is in transition, an organization has a much greater likelihood of success in its next chapter.