Managing Uncertainty in Transition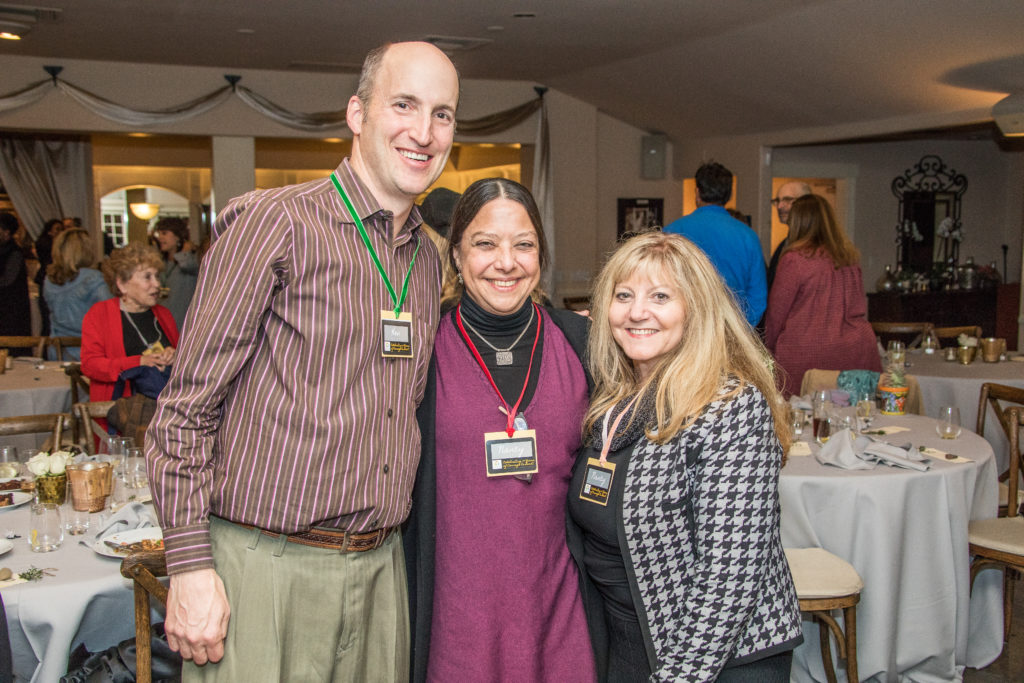 By Ken Saxon, Leading From Within Board Chair
Back when I was a young entrepreneur 25+ years ago, my partner and I ran a small but growing warehousing company.  We found ourselves struggling with hiring more and more leaders, so we went to see one of my mentors – a man who had hired more leaders than anyone I know.  My mentor said he worked really hard to hire the right people; yet no matter how good they got at hiring, he found that no more than two-thirds of the new leaders ultimately worked out in their positions.  His message: there's no foolproof way to hire people, but you can't spend too much time on it. In my mentor's perspective, hiring was the most important thing he did in his job.
And when you think about it, what is more important to the success of an enterprise than hiring?  The most effective way to change the nature of an enterprise (for good or ill) is through the quality of the people you attract to work for your organization.  At Leading From Within, for instance, it's hard to imagine a more important decision we will make this year in terms of moving our organization forward than the person we hire as our first full-time Executive Director.
So if hiring is so important as well as inherently risky, how do we manage ourselves and the process in the meantime?  How do we deal with all this uncertainty inherent in the process? At this point, we at LFW have no idea who our new ED will be.  And according to my old mentor, even if we run the hiring process really well, we can't be certain the new Executive Director will ultimately succeed in the position.  So what do we do to increase our odds and manage the uncertainty in the meantime?
One thing we're doing is to listen and communicate as best we can as we go through this process.  We recently completed an organizational assessment, where we hired an outside consultant to interview our staff members, key contractors, major supporters and partners about their perspectives on the organization and the new ED position. We're also endeavoring to communicate as transparently as possible as we manage our hiring process.  This column and other recent communications to our network are examples of that.
It's normal for everyone around an organization – particularly staff – to experience some level of angst as they face the not-knowing in the hiring of a new executive.  What will the person be like? What will change in the organization and what will not? Where will opportunities lie going forward? I find that for many, it's much easier to imagine bad possibilities ahead (their fears) than to imagine good ones (their hopes).  Leaders need to recognize the humanity of these feelings and do everything they can to help their team process uncertainty in as healthy a way as possible.
A second way to manage risk is to make sure there are thoughtful and experienced people representing diverse perspectives involved in the process.  We've appointed a Search Committee of six people (five LFW board members and one LFW staff person), and they represent a great deal of knowledge and experience regarding nonprofit organizations and the social sector.  I'm very appreciative for the time and energy invested by our Search Committee co-chairs (Lois Mitchell and Saul Serrano) and the other members (Sarah Harris, Victoria Juarez, Jennifer Reitz and me). This is the group that will interview candidates and ultimately recommend finalists to our Board.
Like most nonprofits, Leading From Within does not have the internal capacity to run an executive search well.  To help us get it right, we've hired an experienced outside consultant, Nancy Weiss, to administer our search process.  This additional support, of course, comes with added cost. Given how important executive searches are to the health and future of such organizations, I believe this extra support is well worth the investment.  Thus we have been making some special funding requests to support this transition, including these extra one-time consulting costs.
Another way we plan to increase our odds of success with this hire is to invest a good deal of energy after the hire to properly onboard our new ED and to prepare to evaluate and develop their professional strengths.  I've seen a few organizations forget these steps, possibly because they were simply exhausted by the hiring process.  And hiring a new ED does indeed take a great deal of time and energy! But the work is not done when the new leader is identified.
One final domain that causes a great deal of uncertainty in our ED hiring process is….ME!  Organizational founders have definitely been known to get in the way of successful executive transitions, undermining the new leader.  After the hire, I will continue to play an active role at Leading From Within, both as Board Chair and helping to lead the building of our LFW Network (which is our strategy to further gather and invest in our hundreds of alumni leaders in a way that results in more collaboration, social innovation and systems-level impact in Santa Barbara County). 
Recognizing the risk inherent in continued founder involvement after an executive transition, LFW's Board and our search consultant have been direct with me in inquiring about and discussing my role going forward.  We are talking about how to make sure whatever I do is additive and supportive to the success of the new executive rather than undermining them. I recognize that I have a big role to play in making this transition work, and that I myself am one of the biggest risk factors.
In my experience, nothing has a greater chance to propel an organization forward than a successful new ED hire and a good beginning to their tenure.  We at LFW are doing all we can to manage the process in a way that increases our odds of success.