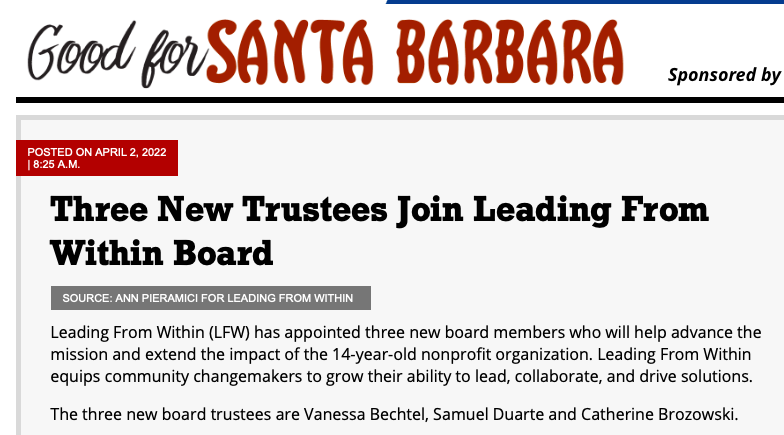 Leading From Within Welcomes New Board Members
SOURCE: ANN PIERAMICI FOR LEADING FROM WITHIN
SANTA BARBARA, California, (March 2022) – Leading From Within (LFW) is pleased to announce the appointment of three new board members who will help advance the mission and extend the impact of the 14-year-old nonprofit organization. Leading From Within equips community changemakers to grow their ability to lead, collaborate, and drive solutions. The three new board members are Vanessa Bechtel, Samuel Duarte and Catherine Brozowski.
"We are fortunate that Vanessa, Samuel and Catherine join our board at such a pivotal moment in the organization's evolution. Our board will be instrumental in helping us draft, finalize and implement our new strategic plan. Each of these new trustees have personally experienced the impact of Leading From Within and are passionate advocates for our organization," said Ed France, Executive Director of Leading From Within.
"Each new trustee is profoundly engaged in their respective communities, which can help strengthen Leading From Within's engagement within our interconnected region, enabling our organization to support a greater number of emerging leaders throughout the county," said France.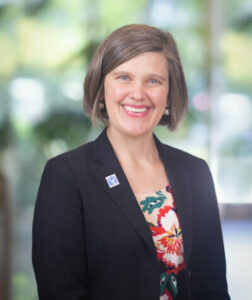 Vanessa Bechtel serves as President and CEO of the Ventura County Community Foundation (VCCF), which focuses on promoting philanthropy to improve Ventura County communities. Before that, she worked as Executive Director of the Santa Barbara City College Foundation. She co-founded Monarch Wealth Strategies in 2008 and was honored as Business Woman of the Year by the Santa Barbara Chamber of Commerce in 2010. Bechtel was recognized as Nonprofit Leader of the Year by the Ventura County Leadership Academy in 2019 and Humanitarian of the Year by the Teddy Bear Cancer Foundation with her spouse, Jim. Bechtel graduated from UC Santa Barbara with a degree in Law and Society and later went on to earn her master's from USC's Marshall School of Business, and a master's certificate from the International Institute for the Sociology of Law in Onati, Spain.
Bechtel has experienced the transformational impact of Leading From Within firsthand, when she and core members of her VCCF team attended one of LFW's Heart of Philanthropy retreats. "It was one of the best two days of my life," said Bechtel of the retreat. "I don't think I'd be where I am today without that opportunity. The retreat provided so much more than professional growth; it helped me reconnect with my emotions and gave me critical time with my team."
Bechtel's team had been challenged in 2015 by layoffs, budgetary constraints, and the unexpected death of a colleague. "It was a magical, healing experience for all of us." Bechtel also recognizes the power of investing in people, the core tenet of LFW. " It's been extremely meaningful to have mentors, peers and colleagues for support and connection and I want to give that gift to others," shared Bechtel. "One of the things that LFW excels at is creating spaces and growth opportunities that give people time to get out of their heads and into their hearts and to bring that forward in their work."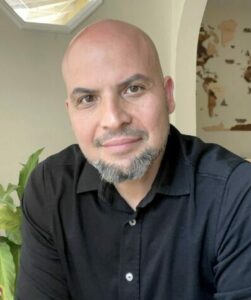 Samuel Duarte is the Director of the nonprofit Little House by the Park in Guadalupe, part of Family Service Agency. He has more than 20 years of experience working in immigrant communities as a GED and ESL instructor and as an advocate for language access, affordable housing and immigrant rights. Duarte also serves as a Commissioner on the Santa Barbara County Arts Commission and he is a co- founder and Board President for Corazon del Pueblo, a
center for cultural and creative arts in the Santa Maria Valley.
A poet and writer, Sam holds an MFA in Creative Writing from the University of Texas El Paso and a Bachelor of Arts in Sociology from California State University, Fresno. As an alumnus of the LFW Leading for Community Impact program based in Santa Maria, Sam
said the program was important to his development and he is excited to give back, specifically in helping the organization forge greater connections with younger generations of potential leaders.
"I'm interested in helping Leading From Within reach younger Latino or minority populations to
give them the opportunity to participate in the leadership programs," said Duarte. "I see younger
generations that are not yet ready to fill the void of leadership positions that arise, and I know
they would benefit from the programs and networking opportunities that Leading From Within
offers.
"I love the Leading From Within philosophy of leadership, which is leading from the heart, as
much as with the mind." Duarte said it's essential to value people's contributions across the
board, regardless of their titles. He also hopes to give voice to the needs and ideas represented
by Northern Santa Barbara County, and to improve connection between the North and South
Counties.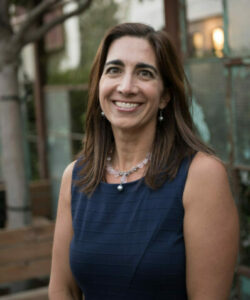 Catherine Brozowski is the Executive Director of the Audacious Foundation, and Principal of Giving Matters, a consulting firm supporting families and foundations on grantmaking strategy.
Catherine has an impressive history of non-profit stewardship. After receiving an M.P.A. with an emphasis in Nonprofit Management from the University of Washington, she began her career at the National Network of Grantmakers, a network of progressive funders. She went on to serve as the Corporate Giving Manager for Washington Mutual, managing their philanthropy throughout the Southeast.
In Santa Barbara, she has served as Vice President of both the Orfalea Foundation and the Santa Barbara Foundation, and she was deeply involved in many significant cross-sector collaborative initiatives. Brozowski also recently completed six years in leadership on the board of the Community Environmental Council.
Brozowski first experienced the impact of Leading From Within when she attended a leadership
program of the Center for Courage; Renewal, which served as the national model for LFW's Courage to Lead program. She understood the power of connecting and supporting changemakers and has been a valuable LFW thought partner since the organization's inception. "I look forward to supporting the next evolution of Leading From Within," said Brozowski, who has been a key member of the organization's visioning team. "The nonprofit sector in our community is robust and I value Leading From Within's model of really looking at the people who make the work possible, and investing and supporting those people. They are the ones who dedicate their time, energy and passion to advance many critical issues in our county. This board appointment allows me to support that sector on a wider scale."
Brozowski said it's been exhausting and challenging for everyone, particularly nonprofits, given events of the past two years, and she believes Leading From Within is ahead of the curve, supporting the social sector. She also noted that the cost of living in Santa Barbara is untenable for many, and it's essential to groom and prepare leaders locally.