Courage to Lead Leader Circle RSVP | Cohort 8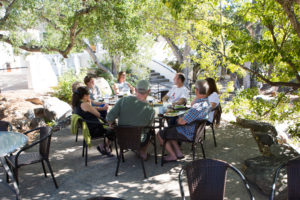 All current Courage to Lead participants are invited to be part of a Leader Circle, meeting monthly between retreats either in-person or on the phone.  The purpose of the Leader Circles are to continue the work we are doing in our Courage to Lead retreats, and to find more ways to support each other in our professional and personal journeys.  Each Leader Circle will have 5 or 6 members in it, and Kim Stokely will form the membership of each circle.
We ask that you make your Leader Circle participation a high priority through the end of the retreat series.  Please confirm your participation by December 13 (you can opt-out if you feel you can't participate), and let us know if you would prefer to meet in person or on the phone.  We will provide a Leader Circle training to the entire cohort at our January 27 – 29 Retreat.
Courage to Lead Leader Circle Form