Access a Clearness Committee
Facilitators Judy Hawkins and Nancy Edmundson, together with Leading From Within, invite the Courage to Lead (CTL) alumni and current participants to re-tap a  trusted practice and resource – especially in these times of complexity, ambiguity, and uncertainty.  If you are interested in accessing a Clearness Committee, or learning more about this offering,  please fill out the form below.  Judy or Nancy will respond to you to discuss and assist with next steps.
When experiencing a personal or leadership dilemma,we know it can be challenging to ask for and organize a clearness committee. We want you to know that we've got you! We will help invite, orient and host your Clearness Committee.
We know you might ask the questions:
"Do I have time and energy to pull together a committee that could be helpful to me?"
"Others are leading full lives, dare I ask them for this time?"
"Is my dilemma significant enough to ask this of our network, particularly at this disruptive time?"
We invite you to set those questions aside, and fill out the request form below. 
The intention of the Clearness Committee is deep listening, holding space and the offering of Open Honest Questions to a focus person (individual CTL alumni or current participant) who are struggling with an issue, contemplating a shift/change, experiencing or planning a transition either personal or professional. This offering is designed to invite, encourage and support our Courage to Lead peer network to re-engage this shared practice.
To learn more or request a clearness committee, complete this form and Judy or Nancy will respond to you:
Judy Hawkins, Ruby Road Leadership
Judy is a professional designer, speaker and facilitator advancing entrepreneurial cultures in both the business and nonprofit sectors. Her roles over 25 years have inspired and leveraged community initiatives, philanthropy and collaborative action with executive leaders, projects and organizations. Her work is committed to recognizing, encouraging and rewarding leadership potential that are truly dedicated to community vitality and eminence.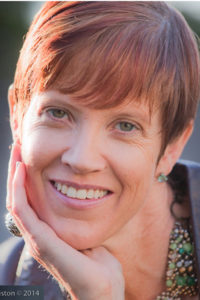 Nancy Edmundson
Nancy is a Courage and Renewal Facilitator, prepared for formation facilitation with Parker Palmer and the Center for Courage and Renewal in 2012. Nancy has participated in Circle of Trust work since 2008, and sees these practices as foundational for creating trustworthy communities and social transformation. She has served as a religious professional and grounds her own spiritual practice as a Unitarian Universalist. Her experience in congregation and community consultation, leadership development, coaching and retreat facilitation spans the past 25 years.