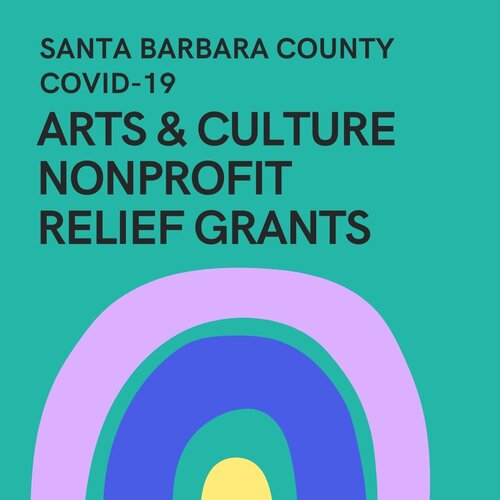 County Arts & Culture Nonprofit Relief Grant
COVID-19 RESOURCES
In recognition of the nonprofit arts and culture industry's essential contribution to Santa Barbara County's economy and community identity, the Santa Barbara County Arts Commission, Santa Barbara Foundation, and Santa Barbara Bowl Foundation are partnering on a new COVID-19 Arts & Culture Relief Grant Program.
The grant is intended to support general operating expenses, including staff and facilities. At least $75,000 will be disbursed in two cycles. Applications for the first cycle are due by May 24, 2020.
An informational grant webinar will be held on Wed., May 13 from 12-1 p.m. Organizations that have not previously applied for a grant administered by the Santa Barbara County Office of Arts and Culture must attend the webinar in order to be eligible to apply for this grant. Please register here for the webinar.